Empower
The Breaking Free Show TM:
July 1st Guest - Kenji Saykosy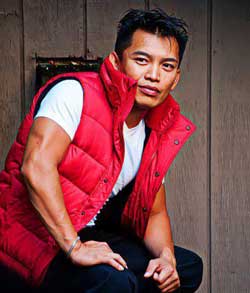 Kenji Saykosy came to the United States as a refugee similar to many Laotians in the 80's. Entering this new land with his mother and father with only ten dollars and now a proud owner of his own Martial Arts Gym. Master Kenji Saykosy founded Royal Tiger Martial Arts Academy in Raleigh, North Carolina. He has studied various martial arts styles including Muay Thai, Taekwondo, Karate, Wing Chun, Judo, Jujitsu, Kung fu, Aikido, Bokator, Muay Lao, and weapons training from the age of 7 and began his business to give back to the community. Master Saykosy has worked hard during his career teaching children from being bullied, sport fighting, and teaching law enforcement officers that need real combat. Master Saykosy's philosophy regarding martial arts is to be open minded and his teaching styles are modeled after Bruce Lee. Master Saykosy now is embarking in a new journey in his life. With new passion and ambition he will bring his years of experience on to the big screen and represent the Laotian people. Kenji is now the executive producer of 22warriorsfilms,inc. "Lao Warrior" based on Kenji's life experience is Kenji's personal project. "Dust To Dust" and "Battle for Truth", are past projects.
Live Streaming Video
http://www.nissancommunications.com/breakingfree.php
Callers welcome: 919/518.9773