Empower
The Breaking Free Show TM:
November 18th Guest - Barb Borkowski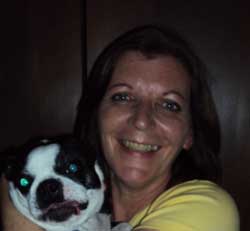 Barb Borkowski is the owner of The Healing Journey USA. The services she provides include animal communication and energy therapy.
Animal communication may help to resolve behavioral problems and strengthen the bond between pets and humans. She speaks for pets and enhances their relationships with people.
Barb's educational background includes energy therapy, massage therapy and nursing. Her childhood love for animals remains strong. She is passionate about helping horses and dogs and devotes her healing abilities to them.
Live Streaming Video
http://www.nissancommunications.com/breakingfree.php
Callers welcome: 919/518.9773