Empower
The Breaking Free Show TM:
October 21st Guest - Bryan D. Svencer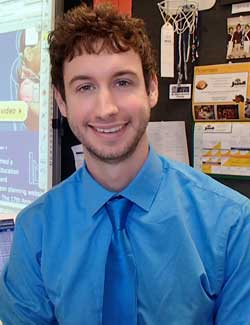 Bryan D. Svencer is a 4th grade teacher at Lincoln Elementary in Emmaus, PA, where he has been practicing his EDUtainment philosophy since 2005. Over and over again, he has been told, "You make learning fun!" One student told him, "If you were a hotel, you'd be 5 stars." Another wrote, "You are the best thing that ever happened to me." In 2009, the Commonwealth of Pennsylvania recognized Mr. Svencer as a Keystone Technology Integrator for his exemplary integration of technology in the practice of teaching. Svencer has also been featured in several publications and has written for Pennsylvania Educational Leadership journal. In the spring, Svencer will present his teaching philosophy as part of the Drs. Robert S. and Judith A. Gardner Educational Forum Series at Wilkes University. He resides in Macungie, PA with his wife, Tina, and their daughter, Evangeline Grace.
Live Streaming Video
http://www.nissancommunications.com/breakingfree.php
Callers welcome: 919/518.9773