Empower
The Breaking Free Show TM:
October 28th Guest - Crissy Keye Rollins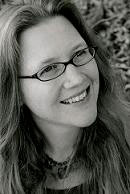 Born & raised in Apex, Crissy Keye Rollins has lived in NC her whole life. She began her natural healing journey in December 2001 & over the years, her passion for discovering the true meaning of health & how it is naturally achieved, has only grown stronger. She feels blessed & honored to offer people what she believes to be a blueprint for a solid foundation for living a balanced, fulfilling life.
As a Relationship Coach & Licensed Massage & Bodywork Therapist, she assists in creating balance & transforming lives of those seeking positive change physically, emotionally, & spiritually. Together, she co-creates personalized plans for success, aligning clients with their life's purpose & living the life they deserve, with a focus on getting out of the head, into the body, & living from the heart!
Live Streaming Video
http://www.nissancommunications.com/breakingfree.php
Callers welcome: 919/518.9773