Empower
The Breaking Free Show TM:
July 29th Guest - Dr. Karen Gaffney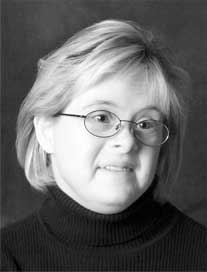 From the moment she was born, Karen Gaffney began an incredible journey that continues today. She is the President of a non-profit organization dedicated to championing the journey to full inclusion in families, schools, the workplace and the community for people with developmental disabilities. Karen is a college graduate with an honorary doctorate, motivational speaker and distance swimmer who has successfully swam the English Channel as part of a six-person relay team. Karen tackles any challenge she faces with determination and commitment, knowing she has limits, but not allowing them to limit her drive to succeed. Oh, and by the way…. Karen Gaffney has Down syndrome.
Live Streaming Video
http://www.nissancommunications.com/breakingfree.php
Callers welcome: 919/518.9773