Empower
The Breaking Free Show TM:
June 24th Guest -Rachel Awes – Author/Artist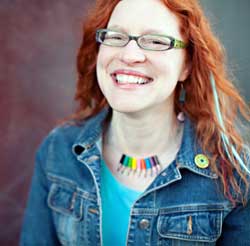 in the introduction pages of my book "all i did was listen", i write "people come into therapy, both young + old, with burdens on their beautiful hearts. they speak of pressures at work, stress in relationships, losing a loved one, feeling disconnected from God, feeling they are wasting breathing time on this planet, + so on. whether presented initially or not, the most common + deepest thread of pain i hear is loneliness. there are many ways loneliness is expressed. one person typed out an organized list of concerns, complete with bullet points, + then set apart from the rest of her list read "i am alone." another person longs to have a best friend, + another a lover. others have plenty of people nearby but no one is really listening to them either. all i do is pull up a chair, lean in, + listen. i am on the look out for the gold that has been long forgotten because no one has been around to remind them of it. i ask them "did you hear what you just said?!" + "do you hear how wise + beautiful you are?!"
don't you think that being seen + heard is one of our deepest yearnings + when met, holds transformative power? in my work as a psychologist, art playgroundist, + author, i hope that i offer the world, one person at a time, just a little more of this.
Live Streaming Video
http://www.nissancommunications.com/breakingfree.php
Callers welcome: 919/518.9773