Empower
The Breaking Free Show TM:
November 4th Guest - Ronnie Sadoski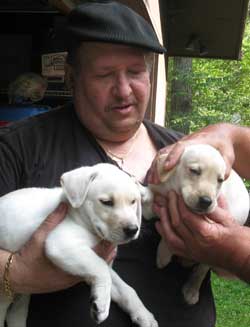 Ronnie Sadoski, President of the organization Wags4Tags, returned from military combat with severe psychological injuries, suffering depression, suicide ideation, anxiety and PTSD. A half-blind German Shepherd named "Sadie" led him out of this darkness.
Now he helps other servicemen and women suffering from the "invisible" injuries recover from these emotional scars by rescuing dogs from kill shelters, training them and GIFTING them so that these two "warriors" can heal together. Given that North Carolina has the highest pet kill rate in the nation and the 3rd largest military population in the nation, his program has impacted the lives of many individuals, families, communities and towns across the state.
Live Streaming Video
http://www.nissancommunications.com/breakingfree.php
Callers welcome: 919/518.9773