Empower
The Breaking Free Show TM:
May 20th Guest: Carrie and Tom Silkowski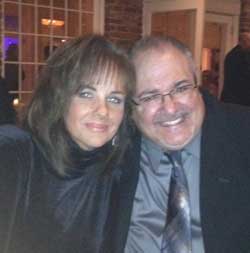 Tom Silkowski grew up in Verona, NJ. Over the years, he played baseball as well as drums in a rock band. Tom earned his BS in Administration of Justice at Rutgers University where he dreamed of working as an FBI Agent after graduation. He did work there for many years. However, his path in life took him on to his current career as loss control engineer for fire protection; he has worked for various insurance property carriers throughout the years. Tom has 3 awesome kids--Erin-who is at TCNJ (The College of NJ) studying to be a CPA-Accountant, a son Thomas-who is 17 (graduating this year) and will be performing a Music Major Degree at Mason Gross-Rutgers University -and a daughter Emily-who is currently 16 and wants to go to Julliard for Arts. He says that all of his kids make him very proud not only because they are National Honor Society Members but also because they also come from a divorced (not broken) family. Tom also tells us that he stayed in their lives almost every day, and only lives a few miles from them still today. "I met Carrie over 10 years ago while on my way to a divorce from my ex-wife. Her and I have been together through good and bad times." Tom loves all things NJ, especially Bruce Springsteen, and is looking forward to being a guest on The Breaking Free Show this week.
Live Streaming Video
http://www.nissancommunications.com/breakingfree.php
Callers welcome: 919/518.9773