Empower
The Breaking Free Show TM:
June 3rd Guest - Angi and Andi Wolfgang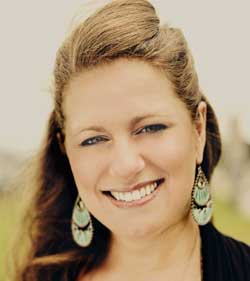 Angi Wolfgang is an early childhood music teacher with over 10 years of experience teaching children in public and private schools in the USA and Japan. Angi earned her Master of Music in Music Education from the prestigious Eastman School of Music in Rochester, New York, and her Bachelor of Science in Music Education at The Pennsylvania State University. She is an accomplished pianist, having studied classical piano throughout her childhood and adult life and earned numerous awards for performance. Angi has also gained valuable experience in the recording industry in Japan, as she is a professional singer/songwriter.
Angi loves connecting children and their families through music, movement and laughter. Her classes have perfect flow and timing, while maintaining space for creative moments and improvisation. Adults and children find them equally fun and musically rich. In 2013, Angi relocated to Raleigh, NC, to be closer to her family.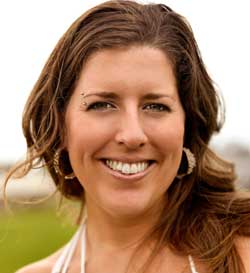 Andi Wolfgang is a certified health coach living in Chapel Hill. She received her training from the Institute for Integrative Nutrition, the largest nutrition school in the world, and also took Natural Hygiene Certification through the Transformation Institute. She works with individuals and groups to enhance their health and wellness, with a focus on using raw foods for detoxification.
Prior to moving to Chapel Hill, she lived in Tokyo, Japan for 6 years where she and her sister opened Manna Raw Vegan Restaurant and held countless events, recipe classes, lectures, and workshops throughout the country. She has personally healed numerous allergies and lost 65 lbs (29.5 kg) through raw foods and periodic fasting.
Angi and Andi Wolfgang are also the founders of Nama Kiss, a raw vegan chocolate and sweets company. With branches in Tokyo and Raleigh, they are very passionate about educating people all around the world about the benefits of raw chocolate, healthy foods, and what amazing things can happen when you follow your heart!
Live Streaming Video
http://www.nissancommunications.com/breakingfree.php
Callers welcome: 919/518.9773