Empower
The Breaking Free Show TM:
January 13th topic - Penney De Pas, M.A., CAE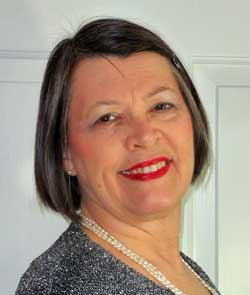 As a Gemini, Penney De Pas always has some activity going on in her life. Her purpose in life is to Acknowledge and Reveal the Beauty and Dignity in the Universe and the Human Spirit. She does this by Championing the Creative Spirit in Myself and Others, Causing Leaders, and Being a Devoted Friend
In her career, she has:
- simultaneously managed multiple trade associations, professional societies, and licensing boards for 35 years;
- been a results- and productivity-coach for 13 years;
- began painting and selling her watercolors in 2002;
- led workshops in "Finding the Artist Within," "Sustaining the Artist Within," and "Stoking the Creative Fires" at several art centers in the Raleigh-Durham area;
- learned and performed belly dancing in 2005-7;
- took up swing and ballroom dancing in 2007; and
- began writing her "reincarnational memoir"-"The Covenant"--in August 2006 which was published in soft-cover on October 1, 203; in Kindle version on November 1, 2013; and in the iBookstore on January 1, 2014. (The Nook version is currently pending Barnes & Nobles' digital process.)
She earned her Master of Arts degree in arts & museum administration in 1980 from The Ohio State University, a 3-year degree from Coach University in 2003, and her Certified Association Executive (CAE) from the American Society of Association Executives in 1992. She is listed in Marquis Who's Who publications.
Live Streaming Video
http://www.nissancommunications.com/breakingfree.php
Callers welcome: 919/518.9773