Empower
The Breaking Free Show TM:
February 10th - Michael Wigge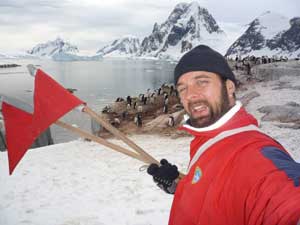 Award-winning author, filmmaker and journalist Michael Wigge (pronounced wig-ee) first started as a comedic travel reporter on MTV in Germany, and that's the last time he ever stayed in one place.
Since then, the world has been his newsroom: from living with the native Yanomami Indian tribe in the Amazon rainforest to fighting Sumo wrestlers in Japan. For the past decade, Wigge has been spinning around the globe reporting and producing in his trademark style: a hybrid of journalism and comedy. Culture is what drives him to travel and meet others and he is fascinated by the similarities and differences that make the world hum.
(Source: http://www.prbythebook.com/michael-wigge)
Tune in to the live show at 1 pm/EST via your smartphone or computer: www.nissancommunications.com/breakingfree/php.
Live Streaming Video
http://www.nissancommunications.com/breakingfree.php
Callers welcome: 919/518.9773