Empower
The Breaking Free Show TM:
February 17th - Kurt Koontz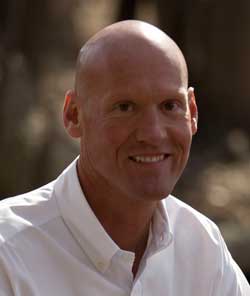 After retiring early from his job as a successful sales executive for a Fortune 500 technology company, Kurt Koontz volunteered in his community and traveled across Europe and North America. He never considered writing a book until he walked nearly 500 miles across Spain in 2012. Those million steps were so compelling that he returned home and began writing and speaking about his life-changing adventures.
He lives and writes on a tree-lined creek in Boise, Idaho.
Tune in to the live show at 1 pm/EST via your smartphone or computer: www.nissancommunications.com/breakingfree/php.
Live Streaming Video
http://www.nissancommunications.com/breakingfree.php
Callers welcome: 919/518.9773