Empower
The Breaking Free Show TM:
February 24th - Noah Guthrie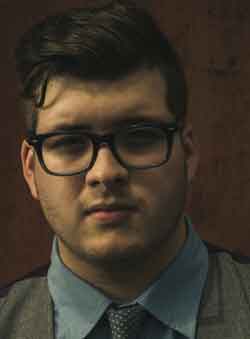 Nineteen-year-old singer/songwriter, Noah Guthrie is making his mark early and often! The young South Carolina native has been steadily building a name for himself in the music business through his live performances and his unique covers. That steady building process recently became an all out explosion when his cover of LMFAO's "Sexy And I Know It" went viral earning him more than 8 million views in less
than a week. That viral explosion landed Noah on NBC's Today Show, Jay Leno's Tonight Show,
and several U.S. and European Radio Stations where Noah's cover has gotten air play.
From there Noah spent the next year opening for a wide-variety of artists such as Selena Gomez, Ed Sheeran, Neon Trees, Cobra Starship, Matt Nathanson and Matisyahu, as well as working on his own music which is a mixture of americana pop with a touch of blues and often described as smokey, rich and romantic. He recently released his debut album in August, which reached #3 on iTunes and is currently on a 60 date college tour around the US.
Tune in to the live show at 1 pm/EST via your smartphone or computer: www.nissancommunications.com/breakingfree/php.
Live Streaming Video
http://www.nissancommunications.com/breakingfree.php
Callers welcome: 919/518.9773