Empower
The Breaking Free Show TM:
March 10th - Katherine Young and Frank Camacho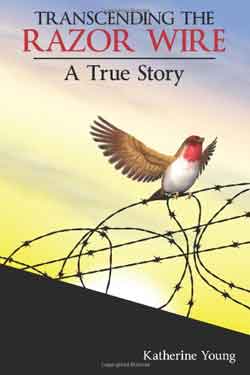 Katherine Young and Frank Camacho are two people who may have lived their entire lives on this earth never knowing each other. Young, a women who was an affluent socialite dutifully followed the proscribed paths of marriage, motherhood and career. Later she was drawn to community service.
As a volunteer for Prison Visitation Services she met Frank Camacho who had grown up as an abused and neglected boy and followed the only path he knew -- one of gangs, crime, and eventually, prison. Katherine is certain that the God called her into a life of service where she met and support Frank's inspiring evolution from a notorious prison gang leader to a gentle, eager man engaged in his community. "Frank's determination and success in achieving a different ending is what makes his story unusual and remarkable. It transformed both of us."
Now as soul mates and life partners, Katherine and Frank Camacho live comfortably in Raleigh, NC. They find joy in their families, their travels, their faith and in serving the greater good. Katherine and Frank join us on Monday, March 10th at 1 pm/EST for an inspiring show about what can happen when you open your heart, mind and spirit to what is possible.
Tune in to the live show at 1 pm/EST via your smartphone or computer: www.nissancommunications.com/breakingfree/php.
Live Streaming Video
http://www.nissancommunications.com/breakingfree.php
Callers welcome: 919/518.9773