Empower
The Breaking Free Show TM:
March 31st - Noelle Meade-Izzi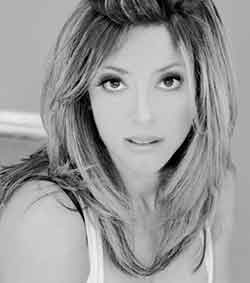 Noelle Meade-Izzi is a self-proclaimed Natu-journalist. She defines "natu-journalism" as a form of nature photography combined with journalistic style to create imagery through both photos and colorful text to tell engaging stories about nature. Meade-Izzi is also known as "The Pollinator Queen."
Her utter delight and passion for bees, birds, butterflies andbats makes her their leading advocate at a time when mysterious declining hive census, diminishing habitat and various other threats loom large on the horizon. And when our way of living is endangered because these pollinators are essential to our food chain, we face a global natural crisis.
She is the author a new photo-illustrated book, The Hummingbird That Answered My Heart's Calling, which chronicles how a hummingbird and her new baby helped her cope with a crushing emotional-spiritual crisis in the aftermath of the stock market crash in 2008, which affected so many of us. Join us on Monday, March 31, 2014 as we welcome Ms. Meade-Izzi to the show.
Tune in to the live show at 1 pm/EST via your smartphone or computer: www.nissancommunications.com/breakingfree/php.
Live Streaming Video
http://www.nissancommunications.com/breakingfree.php
Callers welcome: 919/518.9773