Empower
The Breaking Free Show TM:
April 7th - Alexandra Bloch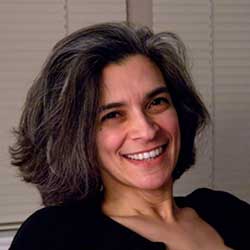 Alexandra Bloch is a representational artist who grew up in New York and discovered her talent and passion for painting, drawing, and design while still a child.
She uses a clean and sparing style to create realistic and naturalistic images of figures and forms existing in everyday life. Patiently applying oil paint to canvas and pencil to paper, she creates the illusion of nature's space, light, and form on a two-dimensional surface. Her primary inspiration is the human figure. Its lines, gestures, colors, and expressions offer an infinite array of stunning subject matter.
Mindful of life's chaos, Alexandra makes fresh and simple imagery offering the viewer a retreat for the eye and spirit. Often Alexandra's figures and still lifes are contemplative glimpses of a simple scene rather than a wide view of a jumbled world.
Tune in to the live show at 1 pm/EST via your smartphone or computer: www.nissancommunications.com/breakingfree/php.
Live Streaming Video
http://www.nissancommunications.com/breakingfree.php
Callers welcome: 919/518.9773