Empower
The Breaking Free Show TM:
April 21st - Rachel Awes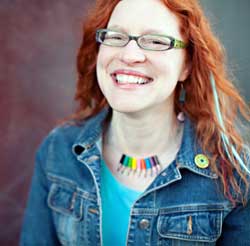 rachel awes is a psychologist, author, + art playgroundist, who loves listening to the beauty in people. find her at http://rachelawes.com.
who wrote + illustrated the book "all i did was listen", inspired by all the times i gasped at the beautiful things i heard my clients say. i didn't want to keep these lovely words to myself + sensed the gaspy moments were not only individual stories but all of our stories. i gathered them up, wrote prose-like reflections for each one + followed the wisdom of my younger son to begin creating art + got busy drawing pictures to befriend them all.
+ wrote + illustrated the book "diving in", inspired by my experience of swimming + recognizing the singular beauty that exists in feeling more fully alive. the pages are an invitation for you to come alongside.
Tune in to the live show at 1 pm/EST via your smartphone or computer: www.nissancommunications.com/breakingfree/php.
Live Streaming Video
http://www.nissancommunications.com/breakingfree.php
Callers welcome: 919/518.9773