Empower
The Breaking Free Show TM:
April 28th - Robert Geiger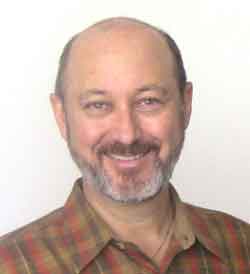 Robert Geiger has been a serial entrepreneur since 1987 when he started his first company in New York City. Since then, he's founded several companies during the software boom years. Over the last 8 years, Robert moved from software to Information and Educational publishing and Internet and Online marketing businesses.

During all this time, Robert has always had a soft spot in his heart for helping other entrepreneurs. He has been a volunteer coach to dozens of entrepreneurs. Most recently, Robert has taken his love of all things entrepreneurial to the next level with the acquisition of the Raleigh Entrepreneurs and Small Business Organization in January this year.

Robert had big plans for the Raleigh Entrepreneurs Organization (or REO) but they were sidetracked on January 10th with emergency surgery to remove a blockage from his colon that turned out to be a diagnosis of Stage 4 Colon Cancer.

Since then, Robert has taken diverted his usual hyper-drive usually reserved for a new startup company and applied it to healing himself of cancer. You can read all about his efforts and what he's learned about how to heal yourself on his website, www.RobertsCancerCure.com. Robert has just finished his first 3 months of an alternative natural therapy at this time.
Tune in to the live show at 1 pm/EST via your smartphone or computer: www.nissancommunications.com/breakingfree/php.
Live Streaming Video
http://www.nissancommunications.com/breakingfree.php
Callers welcome: 919/518.9773