Empower
The Breaking Free Show TM:
May 19th - Dr. Kathy Spreen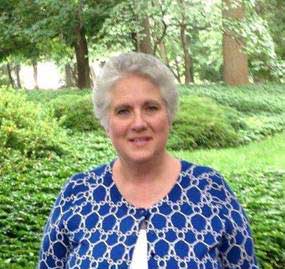 Dr. Kathy Spreen is a physician, parent and Lyme patient interested in educating professionals, patients, and caretakers about the potential risks posed by tick-borne illnesses. Her goal is to provide both information and support for all those impacted by these complex diseases.
Author of the Compendium of Tick-Borne Disease: A Thousand Pearls, Dr. Kathy Spreen is uniquely qualified to write an 850 page medical textbook on Lyme disease and related co-infections. She was inspired to write her book when her son became so sick that she didn't believe he would survive and she couldn't find any doctors who knew how to help him. She wrote the book she wishes she had when her child first got sick.
Known for her humor, Dr. Spreen is a popular public speaker, presenting to standing-room-only audiences across the US and Canada. Her work has been used to support legislation around education and prevention of tick-borne illnesses on both the national and state levels. She engages the audience and provides practical examples. She dispels many myths around ticks and Lyme disease. Even the top experts in this controversial and challenging field say they have learned a great deal from her presentations and you will too when you meet her this Monday, May 19, 2014 on The Breaking Free Show at 1 pm/EST.
Tune in to the live show at 1 pm/EST via your smartphone or computer: www.nissancommunications.com/breakingfree/php.
Live Streaming Video
http://www.nissancommunications.com/breakingfree.php
Callers welcome: 919/518.9773