Empower
The Breaking Free Show TM:
June 16th - Leslie Starsoneck and Kevin Snyder
Leslie Starsoneck
Leslie Starsoneck has more than 25 years of experience working in and around the nonprofit community. She has had a career-long interest in philanthropy including helping individuals and groups develop fundraising strategies and examining what makes people want or not want to give. Leslie has operated her own consulting business for the past 9 years. Her clients include non-profit organizations hoping to beef up their capacity, and initiatives focused on increasing child and family well-being.
She currently works on a program called Strong Fathers which uses fatherhood as a leading approach to increasing safety within the family, with the NC Pediatric Society on building medical homes for children in foster care, and as the Interim Executive Director for NC Child, an organization that is the result of a merger of Action for Children and the Covenant with North Carolina's Children, both statewide child advocacy organizations dedicated to making North Carolina the best place to live and raise a child.
Kevin Snyder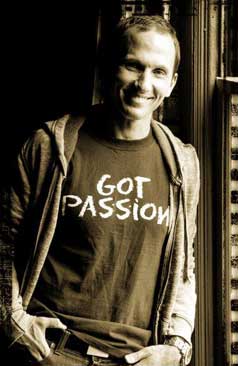 Dr. Kevin Snyder is a motivational speaker and author with a PASSION for helping individuals identify and live their PASSION to lead fulfilling lives. He is most commonly asked to keynote annual meetings and conventions where planners seek an energetic and captivating message to engage, inspire and entertain participants.
Prior to being the co-founder for the leadership bureau, Inspir-Active Solutions, Kevin held a career in university Student Affairs and most recently served as the Dean of Students for High Point University. His Masters and Doctorate degrees were both earned in Educational Leadership.
Through his motivational speaking career, Kevin has presented over 900 keynotes and leadership seminars for organizations and conferences in all 50 states and numerous countries. Clients span practically every industry including health care, government, direct marketing, hundreds of associations, over 300 colleges and universities and companies such as Anheuser-Busch, St. Jude's Children Research Hospital, the American Marketing Association, the Association of Circuses and many others. Kevin was honored by TEDx in 2013 to present his program titled 'The Ripple Effect' which was the largest TEDx event in the South. Kevin currently serves as a speaker coach for TEDxHighPoint which will be taking place on Saturday, July 12 at High Point University.
Tune in to the live show at 1 pm/EST via your smartphone or computer: www.nissancommunications.com/breakingfree/php.
Live Streaming Video
http://www.nissancommunications.com/breakingfree.php
Callers welcome: 919/518.9773