Empower
The Breaking Free Show TM:
July 14th - Sherry Amen and Sarah Taylor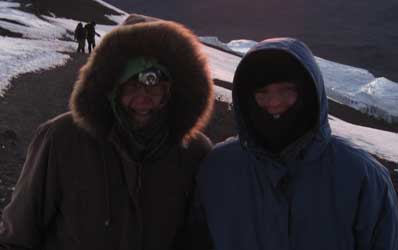 "A Mother & Daughter Perspective on Life And Climbing Mt. Kilimanjaro"
Why did these two women decide to climb the tallest freestanding mountain in the world via the most challenging route? What did they learn and what do they want every woman to know? Come hear their story and learn about their miraculous climb.
Sherry Amen is a Marketing Director for NSA, Juice Plus+ and the Tower Garden. She works with youth to grow into secure adults, is a classically trained organist and directs a handbell choir.
Sarah Taylor is a 35 year old engineer at Boeing. She is a mother of 2 children and author of a children's book, "K is for Kilimanjaro", an easy to read alphabet book with stunning pictures from their adventure. Proceeds from her book go to helping an orphanage in Tanzania. The book is currently sold on Amazon.
Tune in to the live show at 1 pm/EST via your smartphone or computer: www.nissancommunications.com/breakingfree/php.
Live Streaming Video
http://www.nissancommunications.com/breakingfree.php
Callers welcome: 919/518.9773