Empower
The Breaking Free Show TM:
July 21st - Dan Galloway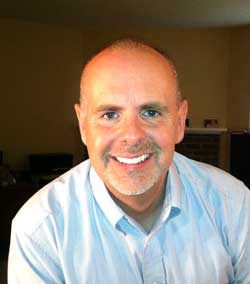 Since entering Earth's atmosphere more than 18,000 days ago, Dan Galloway ​has crawled, walked, ran, hopped, skipped, jumped, and swam an incredible "ADHD journey," jam packed with action, adventure, comedy, drama, horror, and romance. It's truly been one for the ages! Dan has thoroughly EMBRACED ADHD and is now on a mission to create a greater awareness of its fascinating dynamics that typically go unadvertised. Dan credits ADHD's unique packaging as the very thing that gives him the ability to create and conduct programs described by trillions as encouraging, energizing, enlightening, entertaining, enlivening, empowering, and INSPIRING.
​DAN'S​ MISSION - In 6 PARTS
1: To EDUCATE humans on the vast differences between the "real" ADHD and the "trendy" version created for humans who are merely distracted by birds, deer, squirrels, and thousands of social media sites. 2: To SHARE my story and INSPIRE earthlings to believe in possibilities. 3: To SURPRISE humans about the many astonishing, often unadvertised, POSITIVE facets of ADHD. 4: To provide parents of children with ADHD the HOPE they so richly deserve. 5: To ENCOURAGE youth and adults with ADHD to EMBRACE the journey they're on. 6: To offer TOOLS that will aid humans with ADHD in building a life of FULFILLMENT.
Tune in to the live show at 1 pm/EST via your smartphone or computer: www.nissancommunications.com/breakingfree/php.
Live Streaming Video
http://www.nissancommunications.com/breakingfree.php
Callers welcome: 919/518.9773