Empower
The Breaking Free Show TM:
August 18th - Kathy Spreen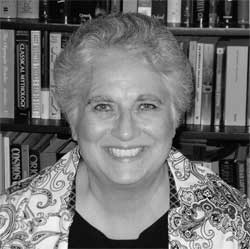 This Compendium provides a comprehensive overview of tick-borne diseases including descriptions, diagnostic approaches, treatment options, and an array of management plans. The text was designed to educate health care providers, patients, and caretakers about the risks posed by tick-borne illnesses. Previously, the contradictory, confusing, and inflammatory rhetoric
available made proper diagnosis and treatment of these cases difficult, if not impossible. Because Dr. Spreen compiled, interpreted, and consolidated expert opinion, medical literature, and hands-on experience into one volume, the reader finally has an accessible resource that will aid in collaborative, practical, and compassionate decision-making.

Dr. Spreen focuses on creative strategies that allow the best chance for successful outcomes. She dispels harmful myths and provides a solid scientific foundation for the practical guidance incorporated into this text. You are no longer alone in your attempt to combat these complex and confusing conditions. This book will help you to never lose hope and to NEVER GIVE UP.
Traci Philips, owner of That Certain Way To Wellness, offers Holistic Health & Lifestyle Coaching that assists individuals to find the wellness within by GOAL setting, ACTION planning & aligning their CORE VALUES with the daily CHOICES they ma
Kathy Spreen is a physician interested in educating professionals, patients, and caretakers about the potential risks posed by tick-borne illnesses. Her goal is to provide both information and support for all those impacted by these complex diseases. She is a doctor, Lyme patient, and caretaker. Dr. Spreen earned Master's degrees in biochemistry and public health and board certifications in preventive medicine and family medicine. She was a physician in the military working in emergency medicine as well as writing the procedures currently used to manage chemical and radiation casualties. During many years in the pharmaceutical industry, she substantially contributed to over a dozen successful new drug applications as she conducted clinical research trials around the world. She was closely involved with medical communication and managed large groups of scientific writers and editors as she garnered numerous performance and technical awards. Her diverse experience and common-sense approach make her uniquely qualified to gather, interpret, and condense this information into a usable and practical form. She lives with her husband and elderly dog in an area known by some as the tick and mushroom capital of the world.
Tune in to the live show at 1 pm/EST via your smartphone or computer: www.nissancommunications.com/breakingfree/php.
Live Streaming Video
http://www.nissancommunications.com/breakingfree.php
Callers welcome: 919/518.9773