Empower
The Breaking Free Show TM:
August 25th - Anish Majumdar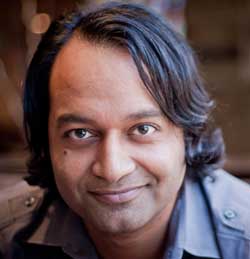 As a child growing up in Montreal, Canada, Anish Majumdar's first creative writing lessons came courtesy of his mother, a former English teacher. Witnessing her struggle with schizophrenia had a profound impact and inspired The Isolation Door, his first novel.
His non-fiction work, appearing in many publications, has garnered Independent Press Association Awards for Feature Writing and Investigative Journalism. His short fiction has been nominated for the Pushcart Prize.
He lives with his wife, son, and a growing menagerie of pets in Rochester, NY.
Tune in to the live show at 1 pm/EST via your smartphone or computer: www.nissancommunications.com/breakingfree/php.
Live Streaming Video
http://www.nissancommunications.com/breakingfree.php
Callers welcome: 919/518.9773