Empower
The Breaking Free Show TM:
October 20th - Sam "Duke" Penney and Poni "Prancer" Colina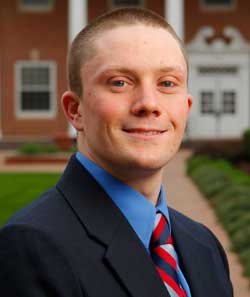 Sam "Duke" Penney became the Interim Executive Director of Camp Ten Trees in February 2014 after four summers as a volunteer.
Poni "Prancer" Colina, our second guest on The Breaking Free Show this week (not pictured), has volunteered at our summer camp sessions and year round for four years.
Since 2001, Camp Ten Trees has created a loving and engaging summer camp for youth (ages 8-17) of LGBTQ and/or non-traditional families and for youth (ages 13-17) who identify as lesbian, gay, bisexual, trans, questioning, queer, allies, etc. Camp Ten Trees is the only camp of its kind in the Pacific Northwest, and one of just a handful in the world, to provide this type of programming.
In addition to traditional summer camp activities, our camp sessions offer youth the chance to engage in age-appropriate discussions, activities, and workshops that explore social justice, wellness, identity formation, and community building. This programming is designed to help campers cultivate the inner courage, resilience, and strength necessary for individual empowerment and community growth.
Tune in to the live show at 1 pm/EST via your smartphone or computer: www.nissancommunications.com/breakingfree/php.
Live Streaming Video
http://www.nissancommunications.com/breakingfree.php
Callers welcome: 919/518.9773