Empower
The Breaking Free Show TM:
April 13th - Rebecca Crownover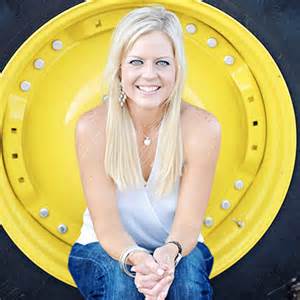 Growing up in Texas, Rebecca Crownover worked on her grandfather's farm and later on, married a farmer. Tragedy struck her family in 2009 when her husband, a native Texan and farmer, passed away in an ATV accident, leaving Rebecca as a single parent of a toddler. Yet Rebecca's love of farming prevailed.
Today she is a published best-selling author and founder of Texas Farm Girl, a brand that helps ignite a passion for agriculture in farming's next generation, while teaching life lessons that she herself learned growing up on her PawPaw's farm.
Rebecca remains a business partner at Lone Star Family Farms with her in-laws to carry on her husband's legacy and to continue her contribution to the farming business, an industry that has always been an important part of her life.
Join us on the April 13th Breaking Free Show at 1 pm/EST at nissancommunications.com.
Call in at 919/518-9773 or via skype voice: computers2kvoice.
Tune in here: www.nissancommunications.com.
Live Streaming Video
http://www.nissancommunications.com/breakingfree.php
Callers welcome: 919/518.9773