The following heartfelt story is written by my son Nick. Nick is a great person and to me still a kid. He is kind and loving. He has definetly had his challenges and along the way has challenged our whole family. He has not always done the right thing and often he has been dangerous with his own life. For those of you that have kids and know kids you will understand that getting one to express and write about their feelings can be an act of congress. Miracles happen every day. Here is the first amazing outpouring of honesty and connection from my son.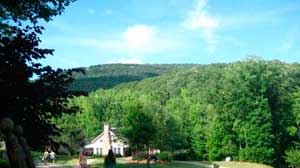 My name is Nick Shannon, I'm nineteen years old and I just graduated from Middle Creek High School. For the last several years I have been struggling with and fighting who I really am. I've hid behind people, actions, and most of all substance. Since graduating and the realization that next comes "real life" I started to think about and notice how much I was living a lie. This thought had been eating at me for quite some time and it finally got to be too much. This last week I attended a YoungLife camp in the mountains of Jasper Georgia and it has changed my life. I thought about and discovered who it is that I was meant to be. During the course of the last week I have found strength and support to make drastic life changes for the better that I never knew existed. The power of the pure connection with the beautiful world around me sparked a change in me and a wakened my soul to what I needed to do to break from "the prison that was my clouded mind". During one of the days towards the middle of my stay in the breathtakingly beautiful landscape that is Sharp Top Mountain I decided to sit and express the amazing things going on within me through poetry. This is the poem that flowed from within me that day: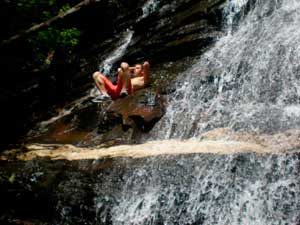 "Time For Change"
I see this life of mine
But ever do I look inside
Look inside to see
What it really is that moves me
Could it be my friends
There for me to the very end
Certainly not my addiction
Fore this is my Worst affliction
Holding me, squeezing me
Choking, and even teasing me
Thank God I've found this place
One to touch me with its grace
To free me from these evil ties
To thwart and bury all my lies
Finally I feel so clean
Through my smile it surely beams
I feel as though my Soul has risen
Finally breaking from its prison
The prison that was my clouded mind
Always dull and held behind
But no more will I hide from me
Its time to step up and prove to the
That I am the man you've always seen
One who loves with no condition
And never settles for the lesser position
A man whose life has direction
And will do his best to reach perfection
Striving for what he believes in most
To quitting never will he be a host
I've seen the Light and within it I've found
A strength more solid then the hardest ground
Inside of me I feel this new power
One to stay true and never cower
On this path I vow to stay
Fore the love of the lord will never fade
If ever I feel myself start to slip
To my Fathers hand I may surely grip
And when I begin to feel unsteady
I will remember his words…
"You Are Ready"
Please feel free to e-mail me with any questions, comments, advice, or even if you think I may have some advice that would be helpful to you. N2690ick@yahoo.com
Thank you.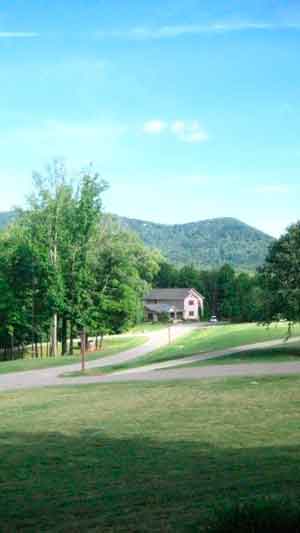 — — —
Written by Nick Shannon